About Our Office
The Midwife Group offers the only midwifery based practice for women's health in the region. The Birth Center provides the area's only alternative to high intervention birth. Babies have been born into the caring hands of our Certified Nurse Midwives (CNMs) at the Birth Center since 1987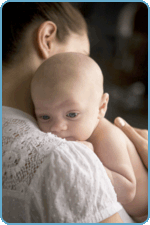 Education and Experience;
The Certified Nurse Midwives (CNMs) of the Midwife Group are all graduates of accredited nurse-midwifery programs. They all have master's degrees in nursing and midwifery. Together The Midwife Group has over 80 years of experience.
Practice and Collaboration;
The CNMs of the Midwife Group practice full-scope nurse-midwifery in collaboration with OB/GYN physicians. The Birth Center practice has been in existence for over30 years and the midwives have had hospital privileges for over 15 years.
License and Certification;
The CNMs of the Midwife Group are all state licensed Advanced Practice Registered Nurses and are all nationally certified by the American College of Nurse-Midwives.