Experienced Professionals and Proven Methods Focus
Board Certified Child and Adolescent Psychiatry / Board Certified Adult Psychiatry / Psychological Evaluation / Professional Counseling Services / Registered Play Therapy / Confidential Care
About Our Office
Evansville Psychiatric Associates is accepting new patients for both telehealth and in-office appointments. If you have not already received a call confirming your appointment type, please contact us through your Patient Portal or by phone.
NEW PATIENT APPOINTMENT REQUESTS:
All documents can be sent to us at: faxes+2038119@waitingroomsolutions.com
Register online and complete our appointment request. Registering online is the quickest way to get information or make an appointment. After you finish registering, select 'Appoinment Request' and leave us a message about what services you are seeking. The Insurance tab can be challenging to navigate; if you are not clear on which carrier to pick, leave the Insurance section blank and instead, send us your insurance, Subscriber or Member ID number and Group Number and the Payor number on the back of the card in a message.
Our Intake Department will get back with you as quickly as we can, usually within 24 business hours. Note: at present, none of our providers are participating in Medicaid.
If you are experiencing an emergency, go to your nearest emergency room. If you are providing this infomation to someone without internet access, you may print out the New Patient Packet on our Patient Forms link and have it completed and mailed, faxed or dropped off at our office. You may also ask that your Primary Care Provider refers you to our clinic.
Please leave siblings at home: appointments are only for the scheduled patient and, when necessary, a designated parent or attendant.
We are following a cleaning schedule of frequently touched surfaces. All magazines and books have been removed. Guest Wi-Fi is available to you.
If you have not done so already, familiarize yourself with your Patient Portal. If you need help with your password or have a new email, give us a call. We prefer online payment when possible, and all statements are now sent by email. Messages to your provider and requests concerning appointments, refills, or forms can also be handled through the portal.
We Are OPEN for Telehealth appointments and in-office appointments as scheduled.
If your visit is by Telehealth, it will take place over a video/audio link that is HIPAA compliant and secure.
For NEW PATIENTS: We need to have a signed consent, a copy of your Driver's License or State ID and the front and back of your Insurance Card(s). All forms are on our website and can be uploaded to us on your patient portal under the icon that says "Additional Information Shared with Practice" If you have trouble with that, you can snap a picture with your cell phone and email us at:
faxes+2038119@waitingroomsolutions.com
or fax it to us 812-671-0627.

We need to know if you would prefer to use your cell phone/tablet or your computer. Whatever device you use, you must give permissions to access the camera and microphone when asked. If you are using a smartphone, make sure to download the Google Meet from the App Store or Play Store.

You will receive an email the morning of your appointment that asks you to check in and provides Telehealth information. Check in is confirming your appointment and allowing you to make payments and changes to your pharmacy, etc.

The important part is to scroll to the bottom of that email. Your Room Name will be a grey box at the bottom of the email. If you are using a laptop, please click on that grey box and it will open the room for you. That is the Room Name for THAT DAY'S APPOINTMENT ONLY.
If you are using a smartphone or tablet, tapping the grey box will lead into the GOOGLE MEET APP.

Your provider could potentially run behind, so please allow your entire appointment time for them to be able to open the link with you. Thank you for your patience and understanding. If you receive a notification that nobody responded to your request to join the call in time, please ask to rejoin the call.

You can log in through your portal to pay any copay or deductible that you have due. All of your information is available on your portal or you can call and pay your bill over the phone by selecting Customer Service when you call in. The line is secure so you may leave your credit card information.

If you do not have reliable wi-fi, our building is open and we are able to provide you a private room for an in-office telehealth appointment.

For refills: Please contact your pharmacy first to make sure you do not already have refills on file. By federal regulations, stimulant medications such as Adderall, Ritalin, Focalin, Concerta, Vyvanse, Mdayis, etc, never have refills. You have to speak to a pharmacy representative to check if there are precriptions on hold for you. Contact us through the patient portal for all your questions and requests.
Verify your contact information through the patient portal at www.evansvillepsychiatric.com. If we do not have your correct email you may leave that information on the New Patient/Intake extension.

Please make sure your VoiceMail is on and able to accept messages as your provider may need to speak with you.
---

NO SHOW / LATE CANCELLATION FEES: Not showing up or logging in for appointments will be charged out according to appointment type: $75.00 to $150.00.
The standard missed appointment fee is $75. Notify us through the portal in advance of 24 business hours to avoid late cancellation fees.
Let us know what the issue is to see if we can assist you to be able to keep your appointment by moving the time or changing the appointment to telehealth. We never double book appointments.
_______________________________________________________________________________________
Mental health affects everyone. At Evansville Psychiatric Associates we believe that everyone deserves the opportunity to feel happy and energized and productive in their life.

Initial consultations are with qualified and conscientious professionals who are well trained and experienced in understanding YOUR story and your unique style of coping with what life has presented you with. Our professional staff members are well-educated, experienced, discrete, and open-minded. They collaborate as a team that has met and treated thousands of regular people with thoughts and symptoms just like you.

Evansville Psychiatric Associates is a team that believes in psychotherapy and the judicious use of medications when indicated. We treat the full range of mental and behavioral healthcare issues but have special interests in ADHD, Conduct Disorders in Children, Panic, Anxiety and Fear, Depression, Emotional Disturbances, Peer and Relationship Issues, Loss and Grief, Behavioral Issues, Anger Management, Mood Stabilization, Adjustment Difficulties, Insomnia, Psychological and Emotional Balance and General Psychiatric Medication Management.

Evansville Psychiatric Associates works with hundreds of area physicians to diagnose and treat ADHD in children and adults through "The Center for ADHD" program. This comprehensive assessment includes individual and family assessment by a specially trained LCSW, along with Medication intervention with one of our psychiatrists.
Office Hours are available by walk-in, Monday through Thursday, 9:00 AM to 5:30 PM and Fridays 9:00 AM to 4:00 PM.
We are closed on federal holidays, half days on holiday eves and Black Friday :)
Check our facebook page for any other closures. Thanks!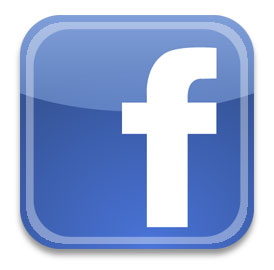 To all our supportive families, referring providers, patients and staff: "Like" us on Facebook to stay notified of any weather or emergency closings and to receive supportive posts and occasional educational links.