About Our Office
Welcome to Hamzavi Psychiatry and Wellness Center PLLC!
WE ARE PLEASED TO WELCOME DR. RENEE MAAN M.D., ADULT PSYCHIATRIST TO THE PRACTICE. DR. MAAN IS ACCEPTING NEW PATIENTS VIA A TELEHEALTH. WE ARE ALSO ACCEPTING PATIENTS IN NEED OF THERAPY ONLY.

IMPORTANT ANNOUNCEMENT REGARDING COVID-19:
We, at Hamzavi Psychiatry and Wellness Center have been closely monitoring the latest updates on Covid-19. Our priority is patient and workplace safety, as we do our part to help the healthcare workers on the front line and practice "social distancing". We also understand that mental wellness is critical to all of us coming through this unprecedented global situation.
While we have suspended in-person visits for the time being, we are pleased to be able to offer telehealth to both established and new patients seeking psychiatric evaluation/management AND patients seeking individual or couples therapy. This is already proving to be a great way to support mental wellness in our community and we can now serve patients anywhere in the state of Michigan.
We are open during normal business hours as we all work remotely. Please bear with us as we too adjust to the necessary changes. Do not hesitate to call us with any questions or concerns! We are here to support you and we will get through this together!
Office phone: 248-731-7458
Contact information for our administrative assistant Mary Bailey:
email: mbailey@hamzavi.com
Dr. Hamzavi and the HPWC Team
Hamzavi Psychiatry and Wellness Center PLLC was started in an effort to provide more comprehensive and collaborative care than is typically possible in high-volume clinics. We know that there are no shortcuts to being healthy and whole. Dr. Hamzavi and her staff understand that wellness is achieved when doctors work collaboratively with patients, their loved ones, their primary care physicians and therapists when appropriate.
The team at Hamzavi Psychiatry and Wellness make it a priority to build on patients' inherent strengths. We are focused not only on the treatment of disease, but also on wellness as a primary goal.
At Hamzavi Psychiatry and Wellness, we also believe in taking the time to educate patients on their diagnosis and treatment. Treatment sometimes involves relying on therapy and other measures such as promoting exercise, healthy diet and sleep habits, and working with individual spiritual beliefs before or in parallel to prescribing medications. With this goal in mind, Dr. Hamzavi has selected therapists: Deborah Warsh, LMSW, LMFT, ACSW, Emily Silver, LMSW who have experience providing excellent, collaborative care. We are also pleased to announce that Dr. Renee Maan, adult psychiatrist, has joined our team as of December 2020. Dr. Maan is able to diagnose and treat a broad range of conditions. She is currently accepting telehealth patients and occasionally has Saturday availability. Call or email us today to schedule an appointment with one of our psychiatrists or therapists. We look forward to serving you!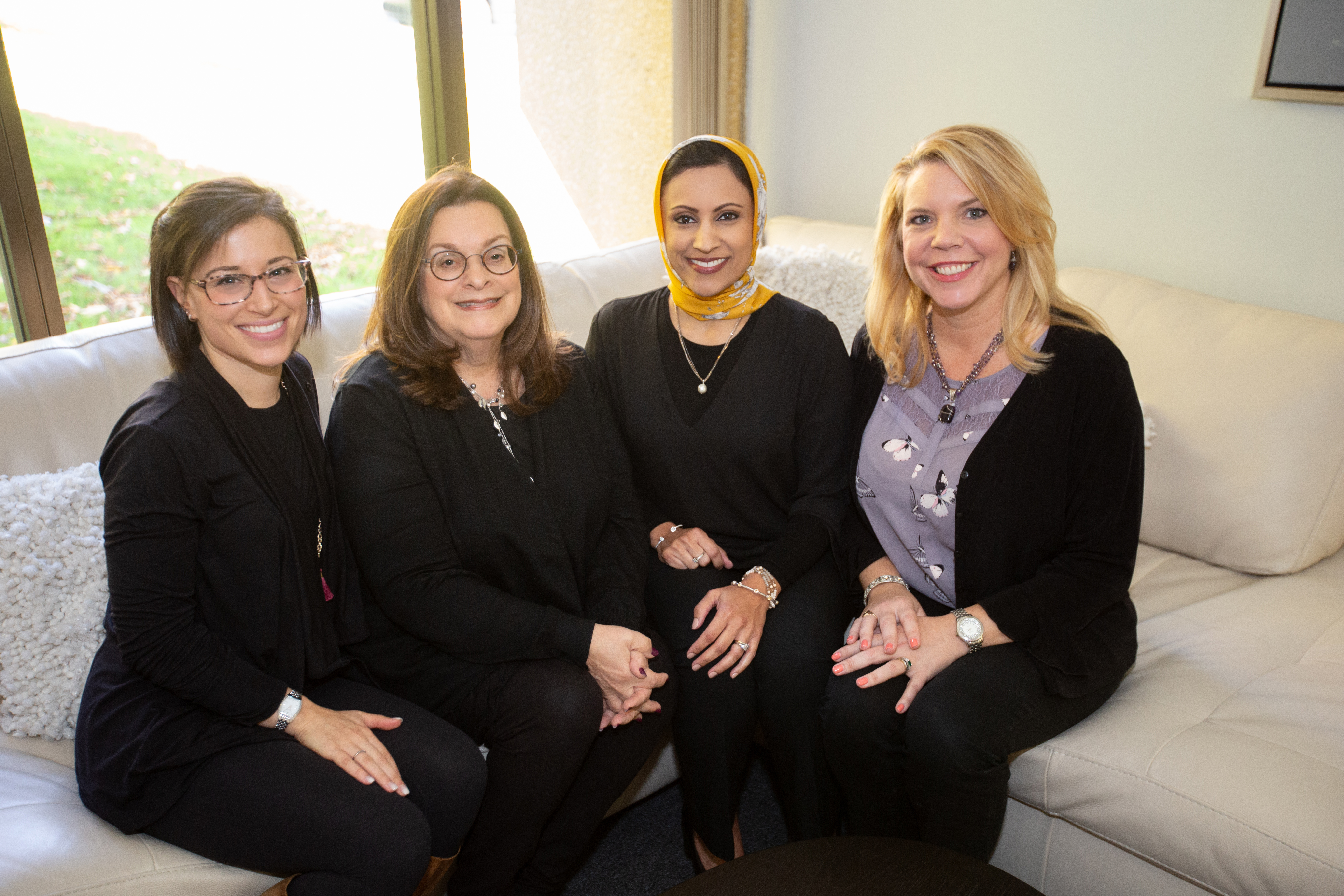 Click here to Schedule Online (new patients only) :

Please note that online scheduling is not confirmed until our staff registers you by phone.